April 3, 2018: 

In just nine months of working at Jacksonville, I have had the opportunity to serve as the primary or secondary contact for football, men's basketball, baseball, men's soccer, women's soccer, men's golf, and softball! I have learned more than I ever thought I would, and am very excited about my future in the media relations field.
---
Sept. 2017: 

For recent samples of my work, be sure to visit the JU women's soccer page

& the

JU softball page

! These are the primary pages that I manage, and where the bulk of my work will be displayed.
---
Aug. 14th, 2017: 

Less than a month into my time in Jacksonville, I've already found my next adventure! I've been hired by the Jacksonville Jaguars as a Game Day Public Relations worker in their press box for the 2017 football season! I will work in stat distribution during the game, and then as a transcriber for post-game player and coach interviews. As someone who grew up spending Sunday afternoons in from on the television following the NFL, this is absolutely a dream come true! As a life–long Jets fan, I don't consider this to be an act of betrayal, but rather a stepping stone on the path I will take to one day become the PA Announcer at the Meadowlands!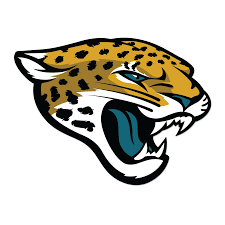 ---
June 13th, 2017: I'm excited to share that I have signed on with Jacksonville University in Jacksonville, Florida to be their Media Relations & Broadcasting intern for the 2017-18 School Year! Beginning August 1st, I will assume the duties of being the primary contact for the school's Women's Soccer and Softball teams, and will assist in the Play-By-Play and Color Commentary of many of their 18 Division 1 athletics, including broadcasting many of the Olympic sports on ESPN3.com. I am very excited the have been given this opportunity, and can't wait to begin my professional career in the world of Sports Broadcasting and Media Relations. Click here to check out the profile that the STAA wrote on my hiring!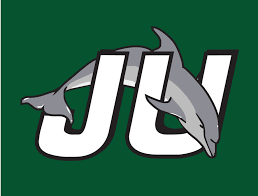 ---
May 9th, 2017: 

I had the opportunity to sit down with Liberty University President Jerry Falwell Jr. for an exclusive interview about the future of Liberty Athletics, his own sports tastes & more! Check it out: 
---
April 21st-28th, 2017

: I'm in Las Vegas, NV for the 2017 NAB Show!
Follow my group's journey as we explore NAB 2017 and blog about takeaways from sessions: https://www.facebook.com/909atNAB/?fref=ts
---
April 18th, 2017

: Audio Clip- Liberty Softball's Jasmeen Click Makes SC Top 10 Diving Catch in CF

Joe Mixie and Jamie Hall were on the call on 90.9 FM WQLU as the Liberty University Softball team split a single-admission doubleheader with Virginia Tech Tuesday. Liberty Sophomore Jasmeen Click earned her way to #9 on SportsCenter's "Top 10" later that evening, as she retired the side in the top of the Seventh Inning with a leaping, head-first catch in Center Field.
---